Frostle
A downloadable game for Windows and Android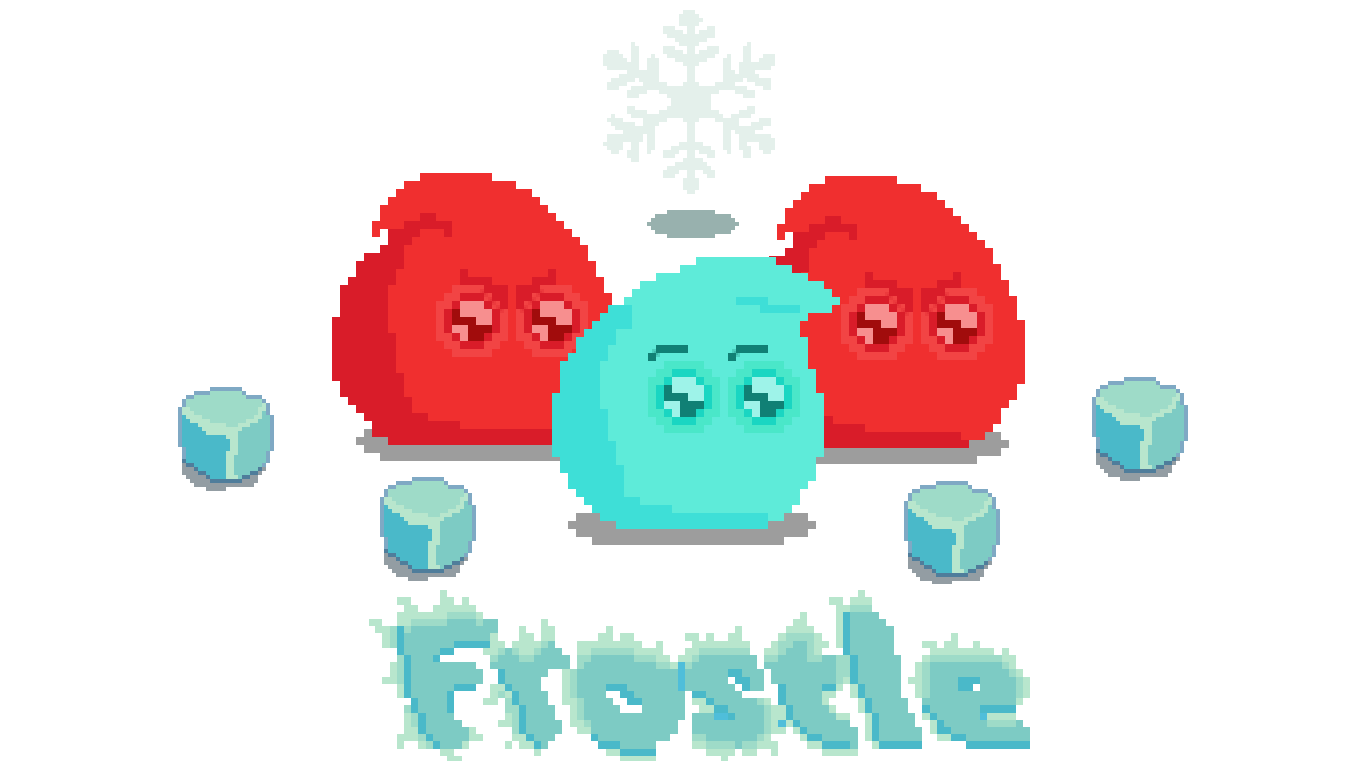 There is a PC and an Android version of this game.

Frostle is a 2D Pixel Art Android Video Game about a blue water frost bubble surviving in a world full of danger. No help, just you, Frostle and the desire to live.


Gameplay

Using one finger, or more if the game demand it, the objective is to finish with all the enemies on the field and defeat the final boss in every stage whith the abilities obtained during the journey. The Demo only includes one boss, but further there will be at least 5, all of them with diferent abilities and challenging movements.

Controllers

As an Android game, the gameplay has to be related to the controller, and to do it as simple and intuitive as posible, it´s only needed one touch at a time to play the game. With one touch on the screen you wil make Frostle to move till he reach that exact point. By touching another point of the screen, Frostle will chage his path in order tu reach the new position. Randomly on screen will appear little pieces of ice. Frostle need to collect them as soon as he can. This way, once he gets the little ice and stop moving, he freezes and can´t move in a while, but by this time he can throw a snow ball to any point in the map as long as he keeps freezed. This way he can encounter all enemies in the game.

Abilities

There will be five abilities, a big Ice Falling from sky that will make damage in the collision area, a ice wall that stop the enemies from moving to you, a barrier that give you invulnerabilty during a time, a big snow ball that crosses all the enemies in his way damaging them and a Blue Hole that atracts all the enemies to a specific point. The abilities will be available on the Full Game.

Collectables

Along the stages you will gather little snowflakes before they melt down and disappear and with them you will be able to upgrade your abilities, unlock new enemies that will appear randomly and defy you and also get new wearable customizables objects if they are unlocked. This feature will be available on the Full Game.

Score

There is a Score in the game wich also count, specialy if you are a competitive player. You recieve more puntuation by finishing multiple enemies with one Freezed. And by getting a higer score you can unlock new wearable customizables objects. This last feature will be available on the Full Game.
Download
Click download now to get access to the following files:
Also available on